Counselling and psychotherapy with Hannah Rees, UKCP Reg Clinics in Oxford Circus and Southgate and online using Zoom.
During this very challenging time of the pandemic I am offering sessions online using Zoom from my home in Southgate in North London.

There are some challenges in life that are painfully difficult, even inexplicable. I can help you gain deeper understanding and clearer awareness of the obstacles in your way.

I hope that our work together will allow you to let go of any unhelpful patterns and overcome your individual challenges so that you can enjoy a fulfilling life in touch with living your potential and finding your authentic voice in the world.

Opening up about yourself takes courage. Respectful of this process I am carefully attuned to listening to you without judgement.

I offer a warm and welcoming, therapeutically creative and completely confidential space for you to engage in the process of growth and healing.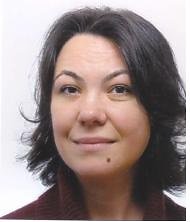 Welcome to my website
My name is Hannah Rees and I am a highly experienced UKCP registered Gestalt Psychotherapist with a MSc and Advanced Diploma in Gestalt Psychotherapy.

I have over 14 years experience in private practice, over 6 years in work-place counselling and over 3 years in the third sector.



Key professional experience includes:



Senior counsellor supporting Survivors of CSA through a Public Inquiry

Clinical lead for a Women's Counselling Service in the Third Sector

Case manager and affiliate counsellor for an Employees Assistance Provider(EAP)

Assistant trainer on the MSc Gestalt Programme at Metanoia Institute

Group co-facilitator with the Centre Director for survivors at Rape Crisis.

The group was the focus of a research project which described the facilitation of the group as "excellent" and provided the inspiration for the illustrated book, The courage to be me by Dr Nina Burrowes.
I am experienced in helping clients with issues such as:
Loneliness and isolation due to Lockdown

Anxiety, panic attacks, ruminating thoughts, performance anxiety

Stress, post-traumatic stress

Childhood trauma, relational trauma, trauma and dissociation

Depression, low self-esteem, shame, lack of confidence, feeling of stuckness

Work-related stress, burn out, work/life balance

Relationship issues, family issues, emotional and physical intimacy, sexuality

Physical and sexual abuse, rape, domestic violence

Repeating patterns of behaviour eg addiction, eating disorders, self harm

Bereavement, loss, miscarriage, infertility, IVF

Chronic illness, chronic fatigue, psychosomatic issues

Cultural, race, gender issues, relocation, non-native speakers

Stage fright, performance anxiety, writers' block for musicians, singers, performers

If you are struggling with any of the above issues then I may be able to help you.

As a skilled practitioner I offer counselling and psychotherapy in

Oxford Circus, W1W at £75 per session - payable in advance by bank transfer
Southgate, N14 at £65 per session - payable in advance by bank transfer

I work with trauma with a body-based approach. I also offer EMDR.

I also offer sessions in German.

I also offer supervision of counsellors and psychotherapists as well as other health professional. I am working towards a certificate/diploma in supervision with Relational Change.
Counselling and Psychotherapy in Central London and Southgate an Online using Zoom * Counselling Oxford Circus * Psychotherapist * Oxford Circus * Central London * Anxiety * Depression * Panic Attacks * Performance Anxiety * Stress * Work/Life Balance *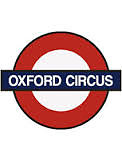 Oxford Circus Counselling and Psychotherapy
My W1 practice is on Weymouth Street, in the heart of Central London and within easy reach of Oxford Circus, Great Portland Street, Regent's Park and Baker Street as well as the West End, Bond Street, Marble Arch, Tottenham Court Road, Piccadilly Circus, Green Park, Victoria, Soho, Mayfair.

Map of Oxford Circus Psychotherapy Clinic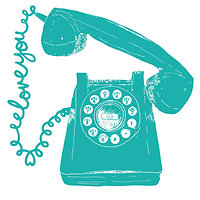 Contact me
Finding a counsellor or psychotherapist can be a daunting task.

Please feel free to contact me by telephone on 07951 588 612 or by email if you are interested in arranging an initial session or just want to ask a question. This gives you the opportunity to see if you think we are a good fit. There is no obligation to continue after the initial session.