Counselling and psychotherapy with Hannah Rees, UKCP Reg Clinics in Southgate and (Central London) and online using Zoom.
During this very challenging time of the pandemic I am offering face-to-face sessions as well as online using Zoom from my practice in Southgate in North London. I am postponing my return to Central London until further notice.

There are some challenges in life that are painfully difficult, even inexplicable. I can help you gain deeper understanding and clearer awareness of the obstacles in your way.

I hope that our work together will allow you to let go of any unhelpful patterns and overcome your individual challenges so that you can enjoy a fulfilling life in touch with living your potential and finding your authentic voice in the world.

Opening up about yourself takes courage. Respectful of this process I am carefully attuned to listening to you without judgement.

I offer a warm and welcoming, therapeutically creative and completely confidential space for you to engage in the process of growth and healing.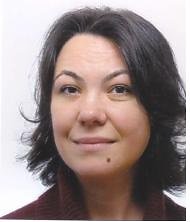 Welcome to my website
My name is Hannah Rees and I am a highly experienced UKCP registered Gestalt Psychotherapist with a MSc and Advanced Diploma in Gestalt Psychotherapy.

As a trauma therapist I offer Eye Movement Desensitization Reprocessing (EMDR) and Sensorimotor Psychotherapy.

A new addition to my approach is improvised dyadic singing which is a form of Arts Psychotherapy. I'm a guest lecturer at IATE

I currently supervise at Women and Girls Network and Jewish Womens Aid

I have over 14 years experience in private practice, over 6 years in work-place counselling and over 3 years in the third sector having held the following positions:


I am experienced in helping clients with issues such as:
Loneliness and isolation due to Lockdown

Anxiety, panic attacks, ruminating thoughts, performance anxiety

Stress, post-traumatic stress

Childhood trauma, relational trauma, trauma and dissociation

Depression, low self-esteem, shame, lack of confidence, feeling of stuckness

Work-related stress, burn out, work/life balance

Relationship issues, family issues, emotional and physical intimacy, sexuality

Physical and sexual abuse, rape, domestic violence

Repeating patterns of behaviour eg addiction, eating disorders, self harm

Bereavement, loss, miscarriage, infertility, IVF

Chronic illness, chronic fatigue, psychosomatic issues

Cultural, race & gender issues, relocation, international background, multilingual

Stage fright, performance anxiety, writers' block for musicians, singers, performers

If you are struggling with any of the above issues then I may be able to help you.
When its safe to return to face-to-face sessions...
Central London, W1W at £80 per session payable in advance by bank transfer - reopening has been postponed until further notice

Face-to-face or online psychotherapy sessions in Southgate, N14 are £70 per 50 minute session payable in advance by bank transfer.

Face-to-face or online EMDR sessions in Southgate, N14 are £80 per 50 mins.

Face-to-face or online supervision sessions are £65 per 50 mins or £115 per 90 mins.
EMDR
EMDR which is an extensively researched, effective psychotherapy method proven to help people recover from trauma and other distressing life experiences, including PTSD, anxiety, depression, and panic disorders.

It also works really well online!

I completed the full training with Sandi Richman and am currently working towards accreditation.

How does EMDR work?

When a person is involved in a traumatic event, they may feel overwhelmed and their brain may be unable to fully process what is going on. The memory of the event seems to become "stuck" so that it remains very intense and vivid. The person can re-experience what they saw, heard and smelt and the full force of the distress they felt whenever the memory comes to mind.

EMDR aims to help the brain "unstick" and reprocess the memory properly so that it is no longer so intense. It also helps to desensitise the person to the emotional impact of the memory, so that they can think about the event without experiencing such strong feelings.

It does this by asking the person to recall the traumatic event while they also move their eyes from side-to-side, hear a sound in each ear alternately, or feel a tap on each hand alternately. These side-to-side sensations seem to effectively stimulate the "stuck" processing system in the brain so that it can reprocess the information more like an ordinary memory, reducing its intensity.

The effect may be similar to what occurs naturally during REM (Rapid Eye Movement) sleep, when your eyes move rapidly from side to side as the brain processes the events of the day. Some research suggests that EMDR is effective because concentrating on another task whilst processing a distressing memory gives the brain more work to do*. When the brain is not giving its full attention to processing the memory, it starts to become less vivid. This allows the person to distance themselves from it and begin to remember the event in a more helpful and manageable way.

From EMDR Association
Improvised Dyadic Singing
As a Natural Voice Practitioner with a background in classical singing I have developed a form of improvisation to help clients who may struggle with using words alone. Improvised dyadic singing can enable the client to put their most precious and safely guarded feelings into expressive vocalisation and improvised song.

The "sung voice" is the most intimate musical expression of our relationship to our self and can be an immediate way of accessing wounded, even pre-verbal parts of ourselves that may have remained silent for a very long time. By bringing them into vocal expression these parts can be welcomed and befriended by creating a new song of self.

As you get to know your "sung voice" through creative and embodied expression you begin to find your voice in the world.

Singing together accompanied on the Shruti box, drum or ukelele can be a profound and touching experience.

You can find yourself laughing and crying at the same time!
Supervision
I work as a supervisor of qualified and trainee counsellors and psychotherapists as well as other health professionals.

I also specialise in offering trauma-informed supervision.

I find working with trainees particularly rewarding and look to support them in their growth and development as therapists.

I have a diploma in supervision with Relational Change.
Working on Zoom
Prior to Lockdown I was already offering Zoom sessions to international clients who had moved away from London. Since my whole practice has moved online I have updated my skills with training in Telehealth in order to provide an excellent therapy experience via video call.

Zoom works well for Gestalt psychotherapy and EMDR.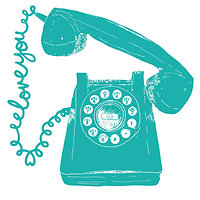 Contact me
Finding a counsellor or psychotherapist can be a daunting task.

Please feel free to contact me by telephone on 07951 588 612 or by email if you are interested in arranging an initial session or just want to ask a question. This gives you the opportunity to see if you think we are a good fit. There is no obligation to continue after the initial session.